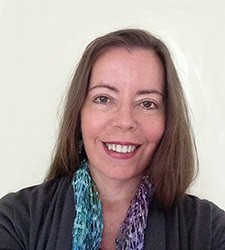 Suzanne Lyons is an author, educator, former classroom science teacher, illustrator, and game designer passionate about science education as well as social-emotional learning. Her degrees are in Physics (UC Berkeley), Earth Science (Cal State Sacramento) and Education (Stanford University.) She also holds a California teaching credential.
In 2009, Suzanne founded CooperativeGames.com as a public service project, with the intention of educating the public about cooperative games. Back in 2009, cooperative games were a little-known phenomenon. How things have changed! Today, in 2022, Suzanne focuses on cooperative games in education because she is an educator herself. Also, cooperative games have become so popular as an entertainment vehicle, that Suzanne needn't worry about trying to explain the concept to the public herself!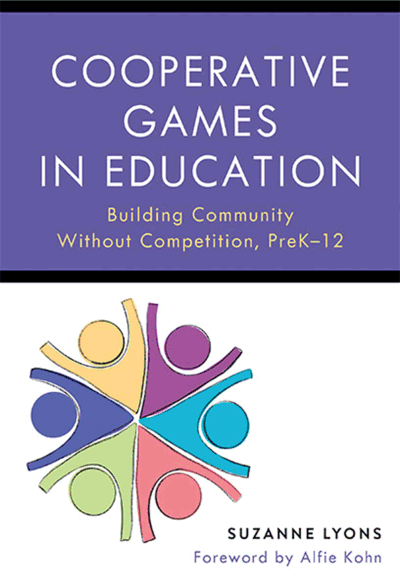 Suzanne's most recent book is Cooperative Games in Education, Building Community Without Education, PreK-12. It is published by Teachers College Press; released on February 14, 2022.
Prior to this newest book, Suzanne designed and manufactured The Baby Beluga Game, a cooperative board game that teaches STEM as well as SEL. It is the winner of Parents Choice and Dr. Toy Awards. The project was done in collaboration with Raffi, singer and songwriter of the well-loved children's' classic Baby Beluga. Prior to The Baby Beluga Game, Suzanne wrote The Cooperative Games Bullying Prevention Program. It is a self-published book that teaches teachers a research-based approach to preventing bullying with cooperative games.
Suzanne's work in science education includes authoring over 30 books on science and science teaching. She is co-author of Conceptual Integrated Science, a textbook program published by Pearson and now in its third edition. She also co-authored Young Voices for the Planet, a climate change teaching manual, published by Corwin Press. Other works include children's nonfiction science books such as Pete Discovers Gravity and Oops! Why Did I Do That? Both are published by Benchmark Education.
Currently, Suzanne enjoys teaching teachers and providing professional development. She gives webinars, speaks at conferences, does school site visits, and media appearances.