Baby Beluga in the deep blue sea, swim so wild and swim so free…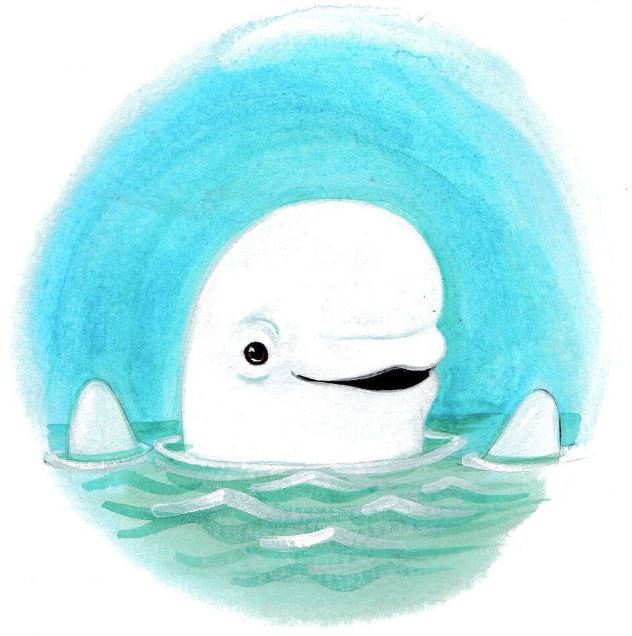 Will Baby Beluga be able to make the journey? In this new cooperative board game for children ages 3-10, Baby Beluga and his Friends have a common goal: to swim so wild and swim so free, together of course! But there could be trouble along the way. To get Baby Beluga and his friends to the Wild and Free Zone, players work together using their hearts and their smarts. Players move the wooden figures of Baby Beluga and his Friends along the lavishly illustrated game board, which shows the Arctic environment in all its natural beauty. Through play, children learn the joys of working together as well as some fun and fascinating environmental science.
Suitable for homes, classrooms, and any setting where children gather to have fun, avoid screens, exercise their imaginations, and explore the natural world.
The Baby Beluga Game takes about 15 minutes to play. It's suitable for 1-8 players. There are three levels of play, with the easy version accessible to children as young as 3. The most challenging and educational version is exciting for children ages 10+. Teachers, note that The Baby Beluga Game teaches both STEM and SEL!
This cooperative board game for kids was created with the loving support and input of Raffi, famed children's entertainer and songwriter of Baby Beluga. It was designed by Suzanne Lyons, a teacher and founder of Cooperative Games.com as well as owner of the independent publishing company Child and Nature. The original watercolor artwork was created by Ashley Wolff, talented illustrator of the classic Baby Beluga children's book. It was manufactured in California, USA from sustainable materials and exceeds child safety requirements.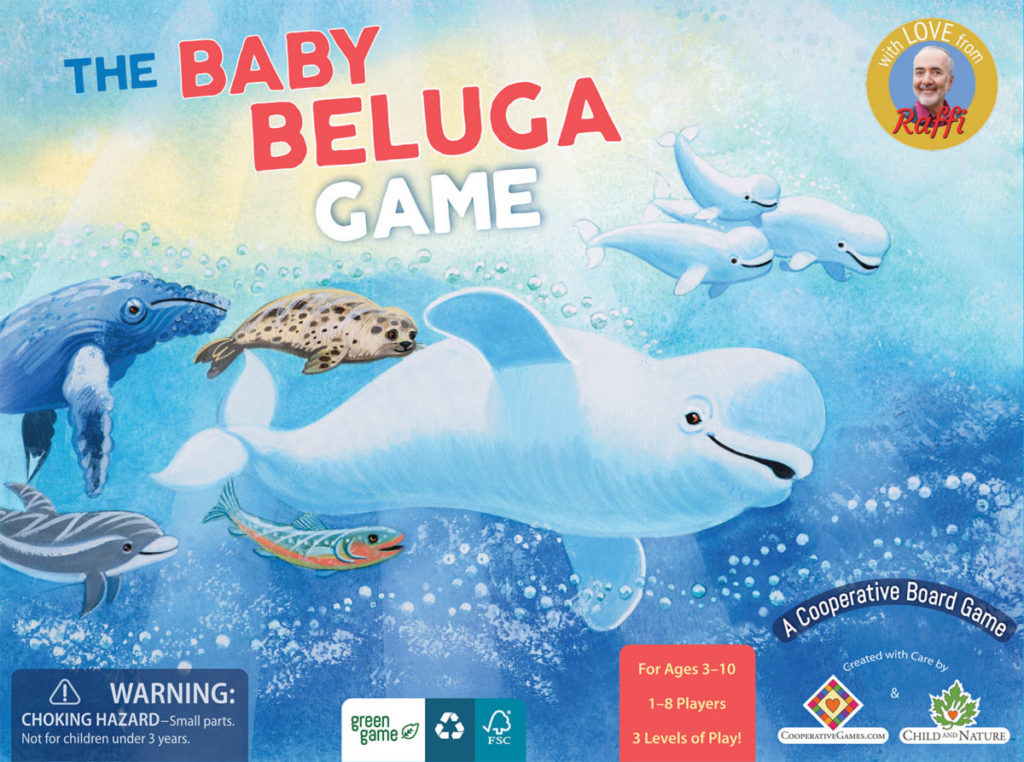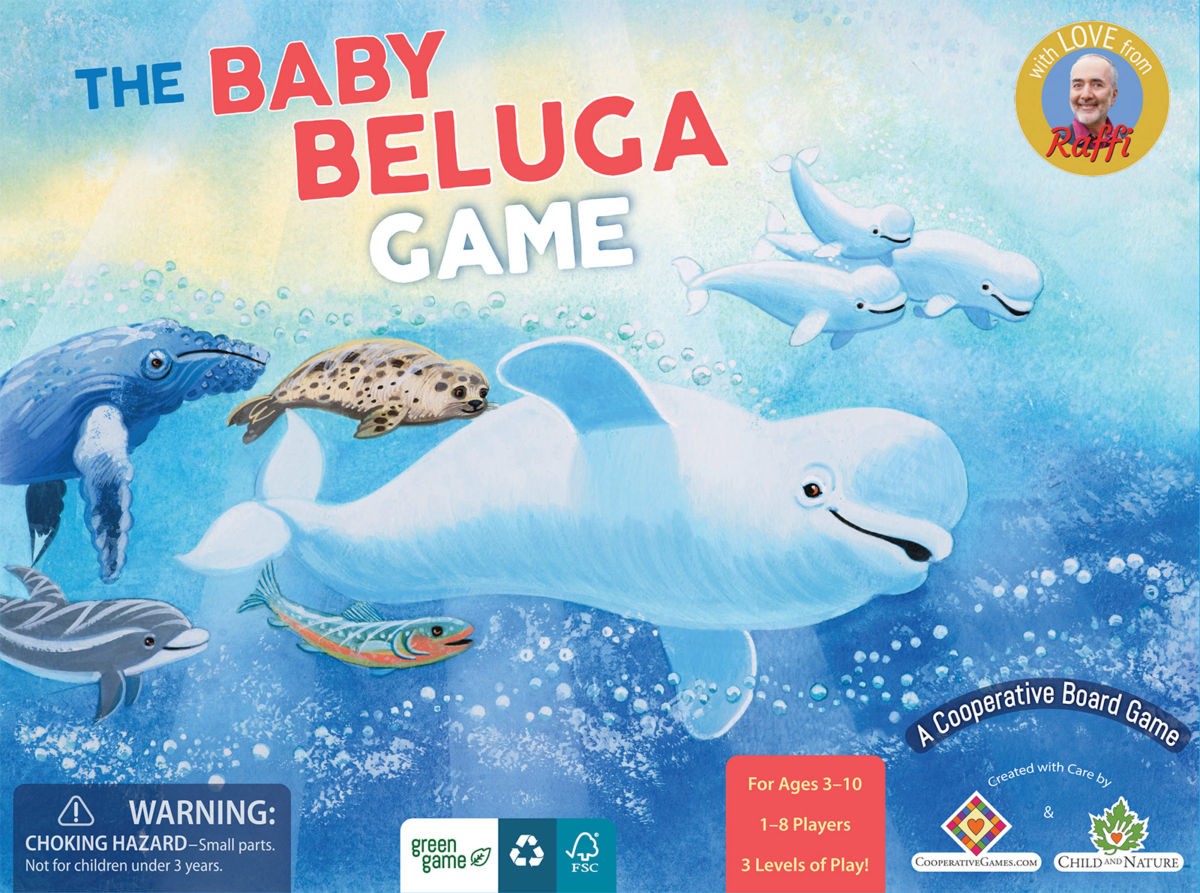 To purchase in the United States, please visit CooperativeGames.com  https://cooperativegames.com/
Canadian customers, please purchase The Baby Beluga Game through Amazon.ca at  https://www.amazon.ca/Child-and-Nature-BabyBeluga/dp/B07BKR72KD/ref=sr_1_1?ie=UTF8&qid=1533166065&sr=8-1&keywords=baby+beluga+game