2016 is the first year that we hosted a booth selling cooperative board games at "Victorian Christmas", our local holiday fair. This is Nevada City, California—a historic Gold Rush town that  comes alive over the holidays. Locals and tourists love the cheerful mood and appreciate the story-book atmosphere. Even if you are not given to sentimentality throughout the year it is hard to resist the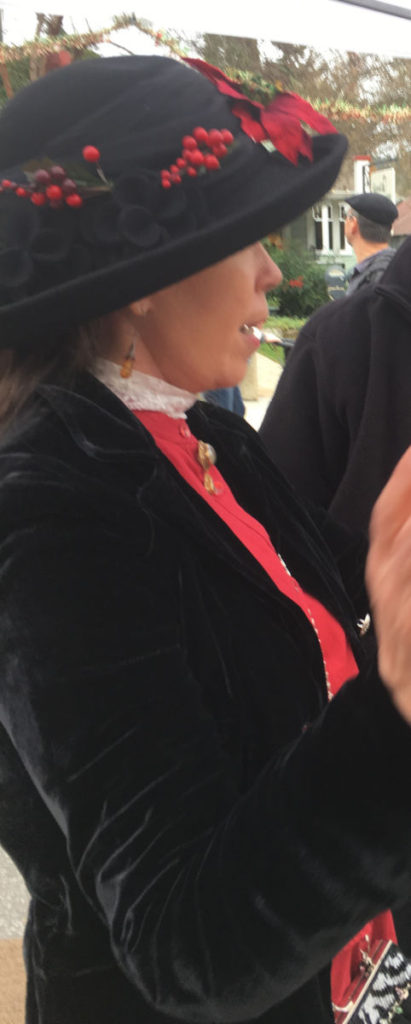 charm of this event, with its horse-drawn carriage, chestnuts roasting, carolers, crafters-a-plenty in their pop-up store-fronts and, in many years, a bit of snow to frost the streets in glistening white. Forget your cares, it's the holidays!
So, how was a booth selling cooperative board games received? Truly our CooperativeGames.com booth was super popular! It exceeded expectations. I (Suzanne Lyons, founder CooperativeGames.com) have been selling cooperative games through CooperativeGames.com since 2009. During that time, I have seen a big increase in the degree to which people are familiar with cooperative games, or at least are receptive to the concept. Seven years ago, cooperative games were a very esoteric genre, sometimes regarded with skepticism, as in "What a weird idea."
But at the holiday street fair this year, it was heartening to see how many people  know what cooperative games are, and have  played them,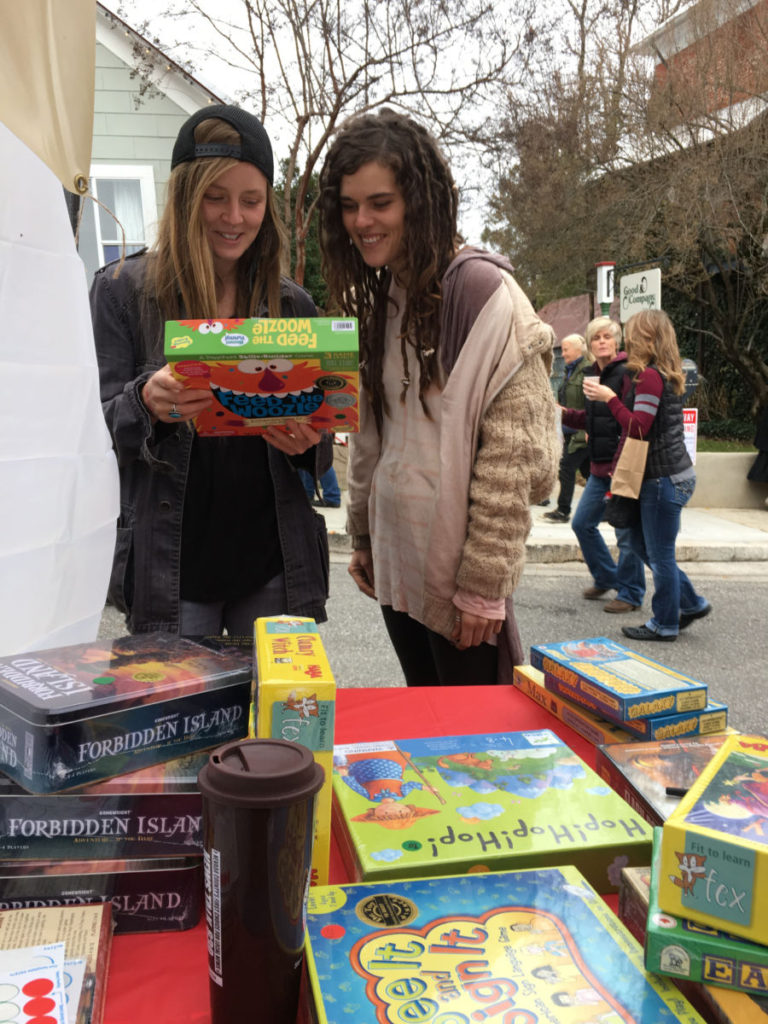 and are robust fans. There's a lot of support for the whole idea of playing together not against each other. This year in 2016 many of us are looking for ways to bridge the gaps that divide us. It's easy to see that cooperative games are a timely and effective method for getting there. And painless medicine to boot!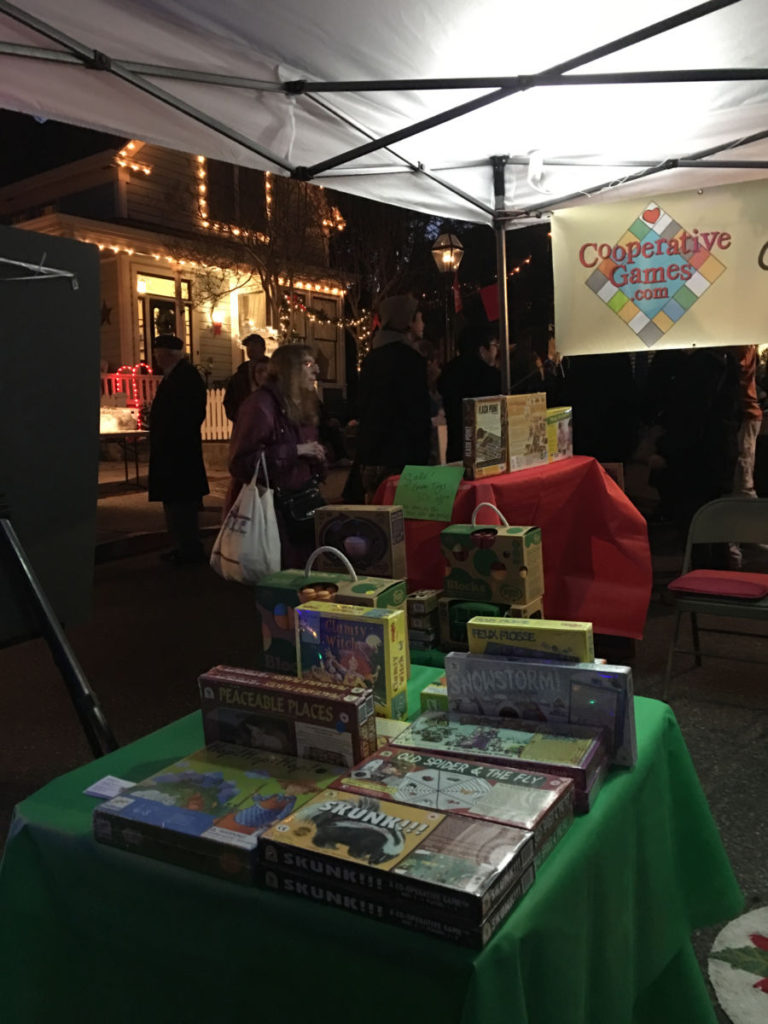 Besides running my own booth at our local holiday fair, in 2016 I helped The Lansing Peace Education Center with their own holiday fundraiser. They reported  success and satisfaction, as described in their testimonial below. To like-minded organizations: This is an invitation. If you are interested in running a cooperative games table at your local fundraising event, please contact me, Suzanne Lyons, at CooperativeGames.com. The best way to reach me is by email at [email protected]. As a curator of the best cooperative games for all ages and settings, my goal is to spread knowledge about cooperative play and cooperative games, and to help organizations that serve the common good tap the magic of cooperative play too.
We at the Greater Lansing (Michigan) Peace Education Center organized a table of cooperative games for our annual Alternative Holiday Sale. Thanks to Suzanne Lyons of Cooperativegames.com for helping us pull together a selection of delightful games for all ages. It was eye-opening to many people that such games exist! We were so pleased to be able to get the word out and help foster more fun, friendly game-playing in many homes and schools. Having a few copies of Suzanne's book was an added bonus that gave us a chance to talk about the benefits of teaching cooperative play.