FOR IMMEDIATE RELEASE
CONTACT: Suzanne Lyons, 800-328-1050, [email protected]
The Baby Beluga Game Wins Dr. Toy Awards:
Ten Best Educational Products and Best Picks for Children's Products 2018
Nevada City, CA (November 25, 2018) – The Baby Beluga Game, a new board game from CooperativeGames.com, has been honored with the Dr. Toy Ten Best Educational Products Award and the Best Picks for Children's Products Award-2018.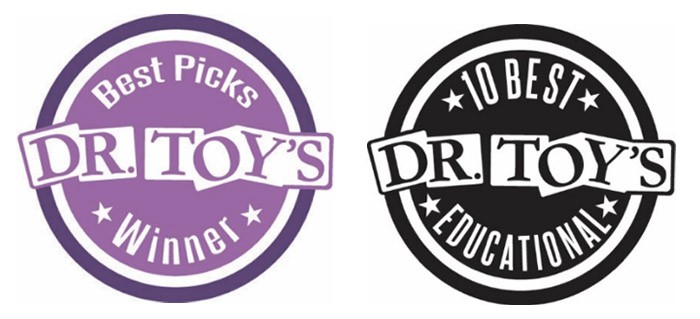 The Dr. Toy Award Program was developed by noted play and child development authority, Stevanne Auerbach, PhD, (a.k.a. Dr. Toy) in 1992 as a service to consumers who desire safe, affordable, educationally oriented, stimulating toys and play products for children. The program began in 1992 by Dr. Toy in cooperation with the national publication, Early Childhood News. So what is The Baby Beluga Game and why did it win these prestigious Dr. Toy awards?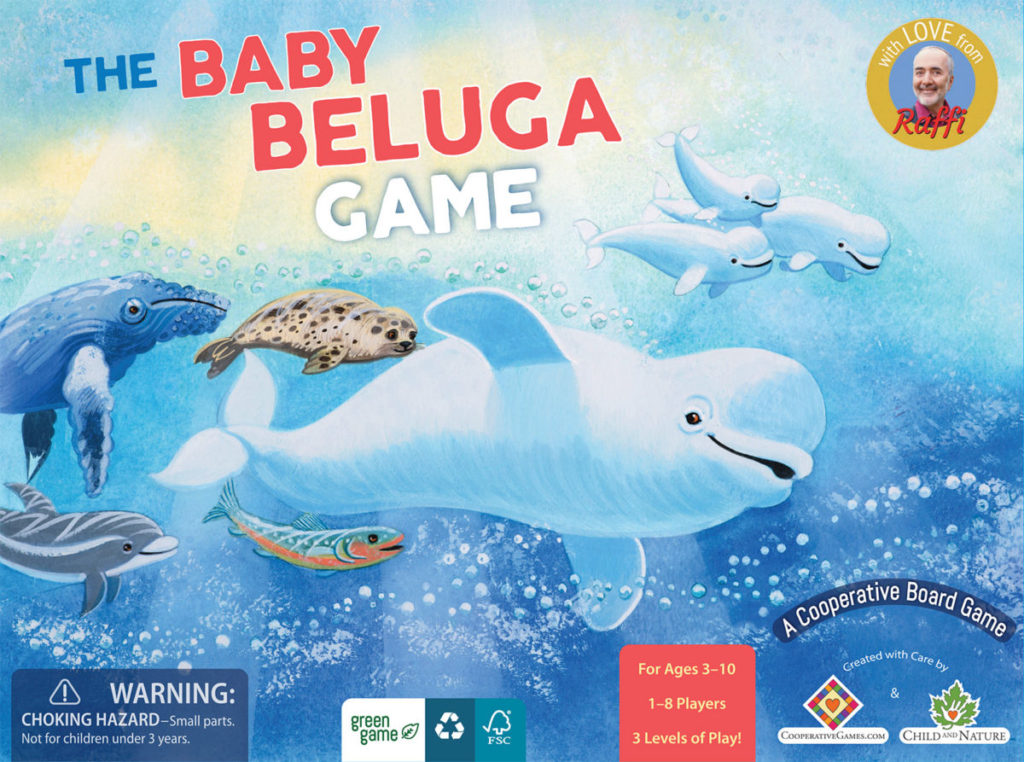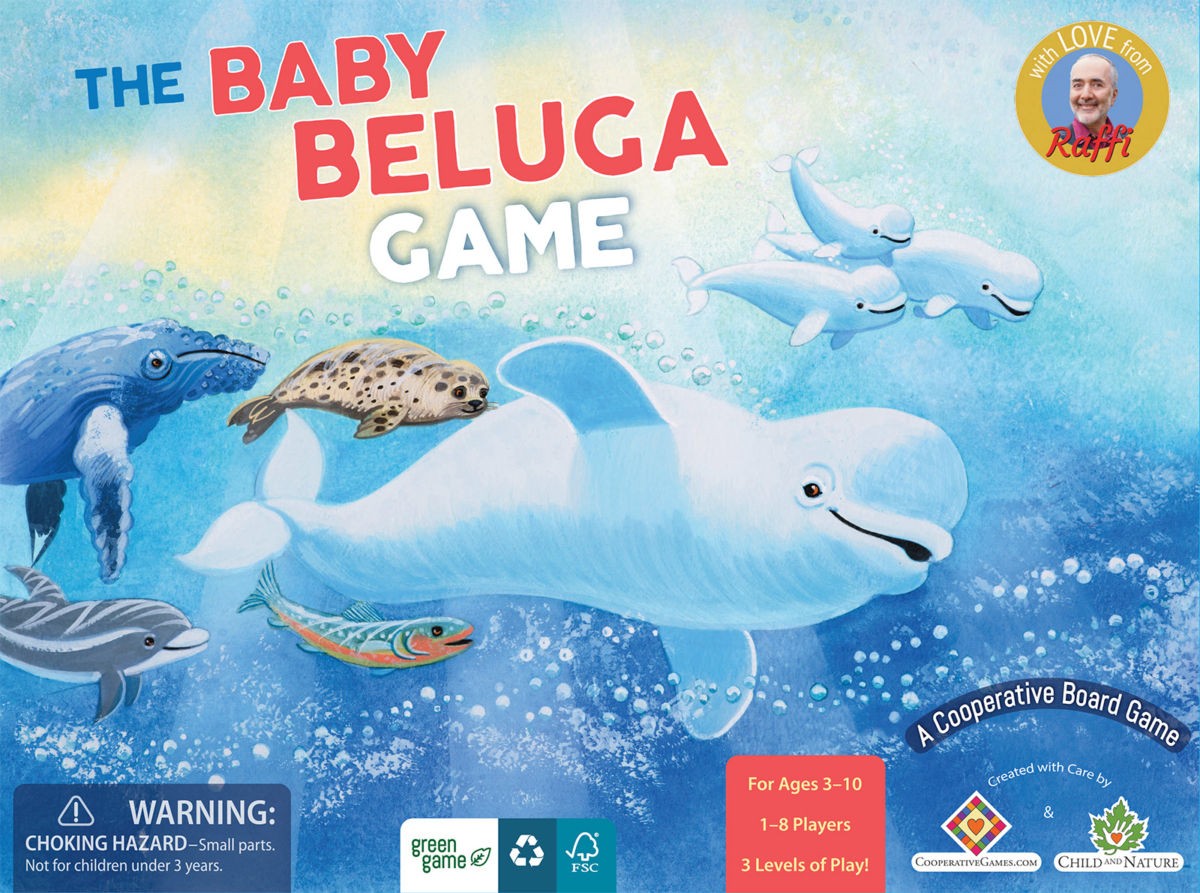 The Baby Beluga Game is a new cooperative board game for children ages 3-10. It presents players with a challenge: Can Baby Beluga and his Friends complete the Arctic journey to swim wild and free? To win, players must work together, use their smarts—and their hearts. The game features three levels of play for readers and non-readers alike. Designed to be used by families and friends and in the classroom too. Green, fair-trade, and made in the USA by a small, independent company, CooperativeGames.com.
Famed children's entertainer Raffi teamed up with Suzanne Lyons, educator and founder of CooperativeGames.com, to produce the game. Lyons specializes in science as well as social-emotional learning, which comes through in the final product. Explains Lyons: "I wanted to create a game that supports the loving, pro-social nature of children. Cooperative games show it's natural to work and play together and enjoy one another. Whales, like Baby Beluga, are intelligent animals with happy social lives based on cooperation. Learning about whales is a great way to learn science and social skills at the same time."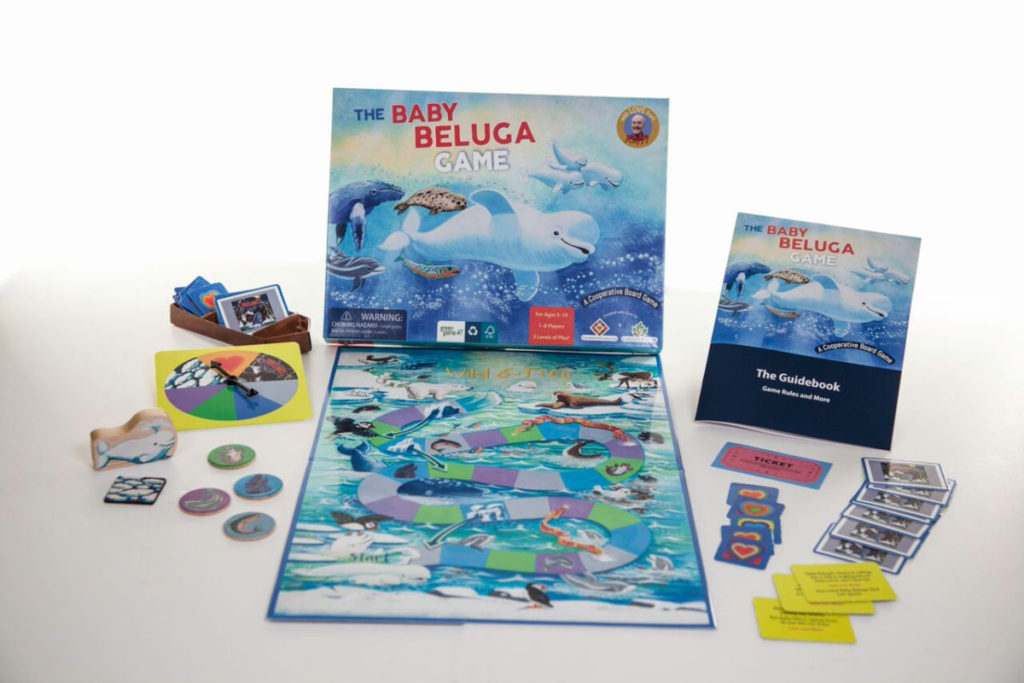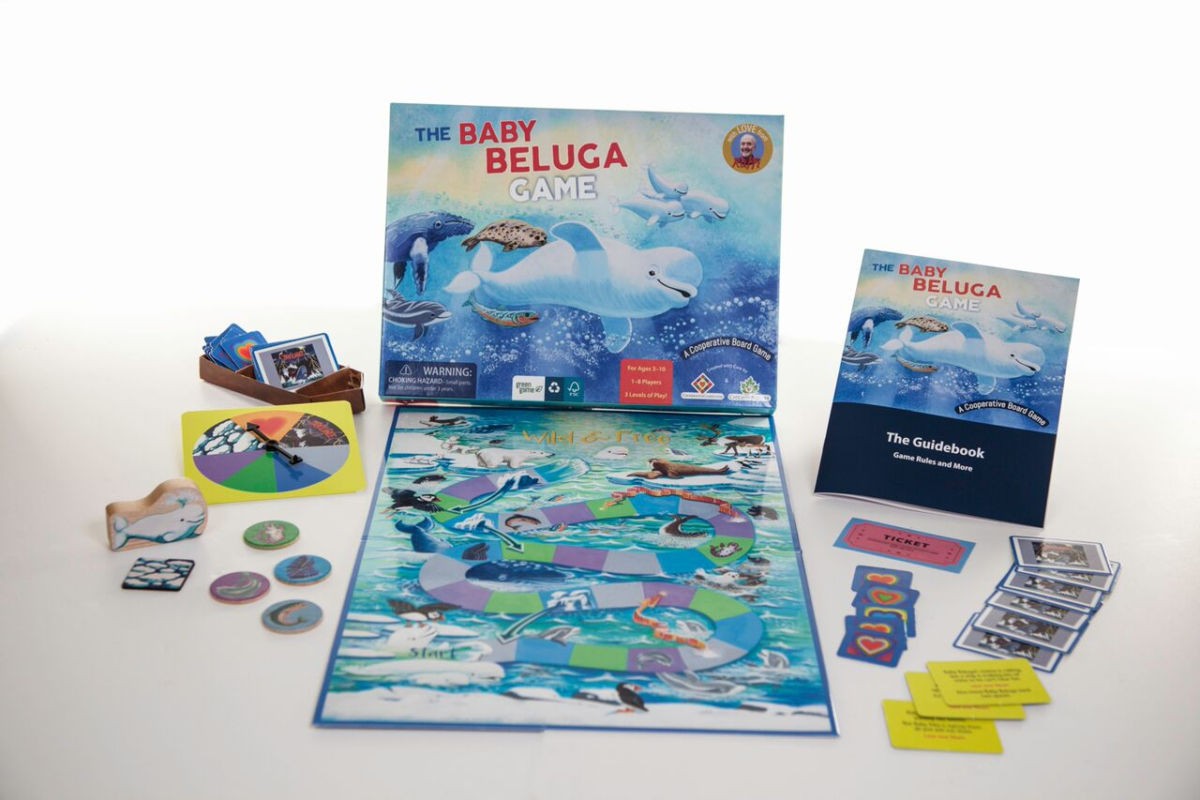 Besides teaching social skills and science, the game fosters music, art and imaginative play, too. Music gets in the act via a free download of Raffi singing "Baby Beluga". The extraordinary design and illustration stimulate visual art appreciation. The box interior, as well as the 32-page game guidebook, game board, and wooden game tokens feature original paintings by artist Ashley Wolff, who illustrated the classic Baby Beluga children's book. The box design is innovative, beautiful and functional—tray and lid snap together to make an illustrated diorama useful for optional creative free play.
Three levels of play means that the youngest players can engage with very simple strategy and science ideas while older players can partake of more complex strategy and Earth science content. Truly, The Baby Beluga Game is positively packed with play and educational value—which is why it has earned the two celebrated Dr. Toy Awards.
What does Raffi think, 38 years after he first introduced the now-famous little whale? "I feel like a proud papa," he admitted. "A lot of care went into developing this game."
The Baby Beluga Game is available now for holiday gift giving in the United States and Canada. To find out more details and order a copy go to the game website: BabyBelugaGame.com