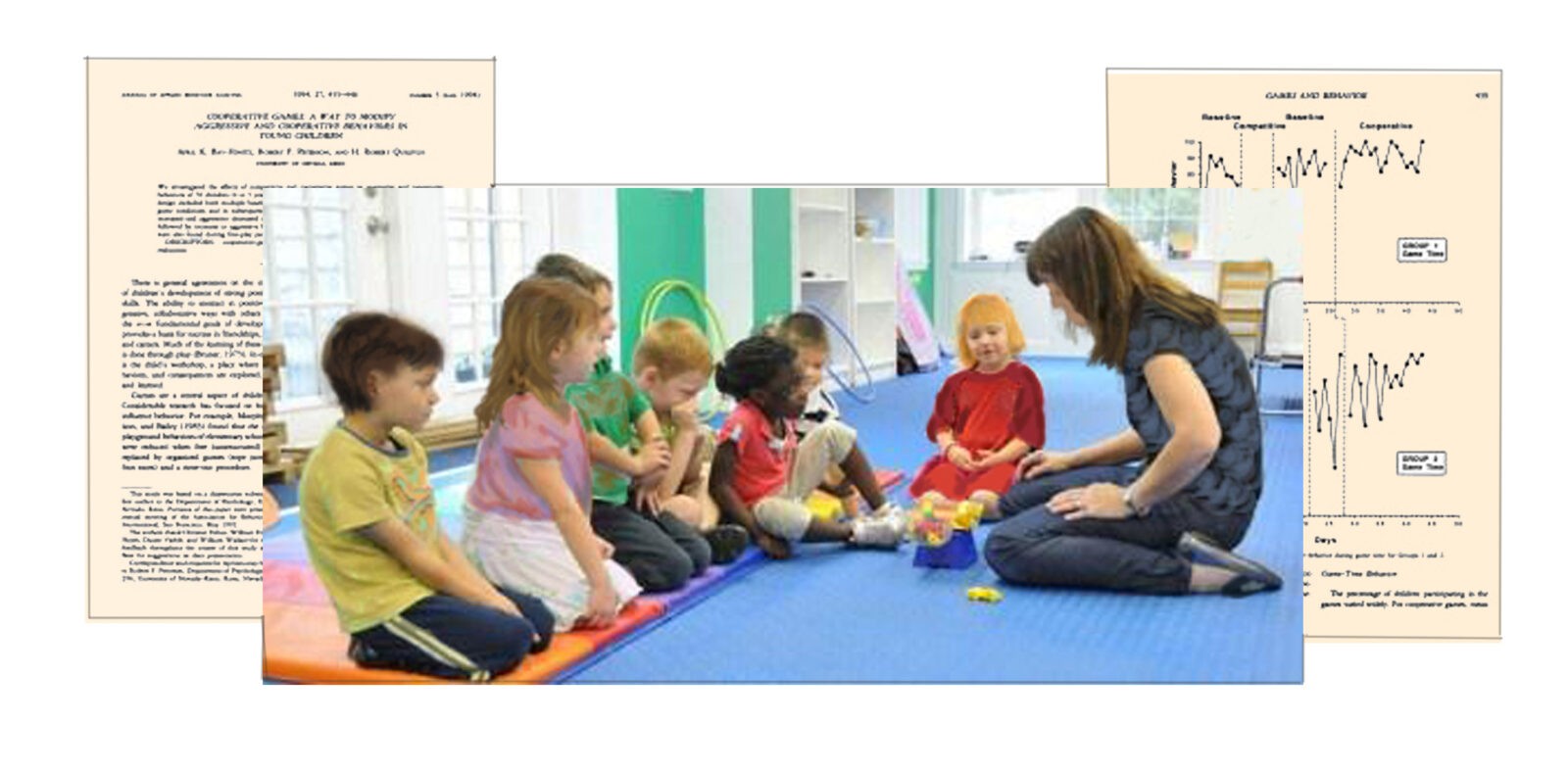 Play is a child's workshop; it is through play that children learn how to be in the world. Much current scholarship documents the close link between play and learning. For children across cultures, learning is achieved through play.1 Hunter-gatherer children play field games that prepare them to hunt. North American children, on the other hand, play with toy cars, plastic tools, fake money, miniature kitchens and doll houses in preparation for their adult roles. Further, play isn't unique to humans. Mammals in general learn the skills they will use as adults by playing when they are young. Little foxes playfully pounce to practice predation. Fawns run and kick their long legs to rehearse the survival skill of fleeing. Young ones everywhere need to play in order to learn the skills they will use in adulthood.
A teacher's gratifying and important role is to nourish the inevitable learning process of youth, to channel it in ways that lead to healthy and happy lives. Since play is a chief mode by which children learn, it's important for us educators to keep an eye on what kinds of play opportunities we offer kids in school. With a bit of consciousness and care, teachers can set children up to learn beneficial skills through play at recess and during academic class time too. We are remiss if we ignore the opportunity to foster positive skills through play, for the play yard and classroom can become breeding grounds for harmful habits and negative social behaviors when meanness and aggression are allowed to take hold.  
Play is normal, natural, and free. One of the basic attributes of play is that the outcome doesn't matter. In the realm of play we escape the pressures of real life. We can take risks, experiment, goof around, relax, and try something new. On the other hand, games have structure and rules. For this reason, games are more tightly tied to the social context than other forms of play such as imaginative play. When a child plays a game, it's inevitable that he will follow—and learn—a set of social rules, a code of conduct. The wise caregiver recognizes that children are learning the rules of social engagement during games no matter what. So we may as well pay attention to this and be sure the learning is what we want to impart. We don't want to unconsciously foster games that reflect and reinforce negative cultural patterns. We do want to expose children to games that will allow them to learn how to be happy, healthy, and good to one another. Cooperative games do just this.